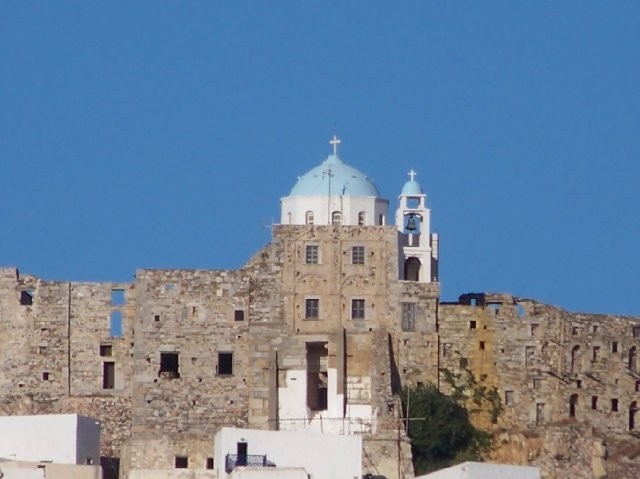 Panagia of the Castle and Agios Georgios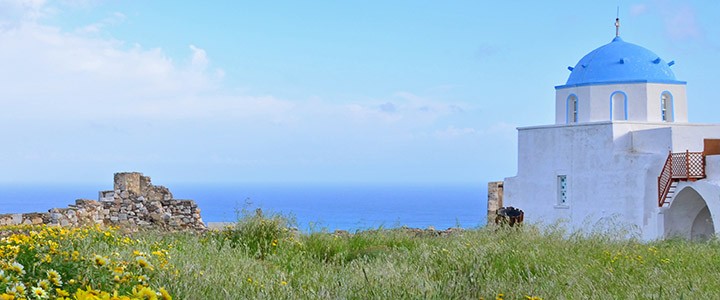 In the Castle of Guerini you will find two churches, the oldest of Agios. Goergios (Glykavli) built in 1790 with its wood temple and The Panagia of the Castle (Evaggelistrias) was built in the mid of 18th century. Panagia of the Castle has carved iconostasis, draped with gold leaf and a sculpted double-headed eagle on the floor. Next to the church you will find a small collection of old pictures.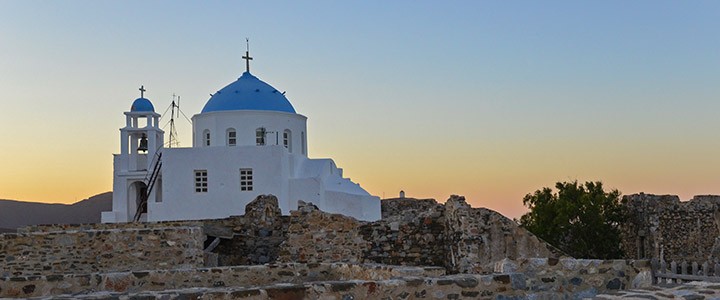 Both churches are all white as you can see in the photos, with blue dome causing sharp contrast between the houses in Castle. The dome distinguishes them from afar to the visitors eyes, from the beach of Maltezana to Pera Gialos and Livadi from which is visible the wild, yet beautiful Chora of Astypalaia.