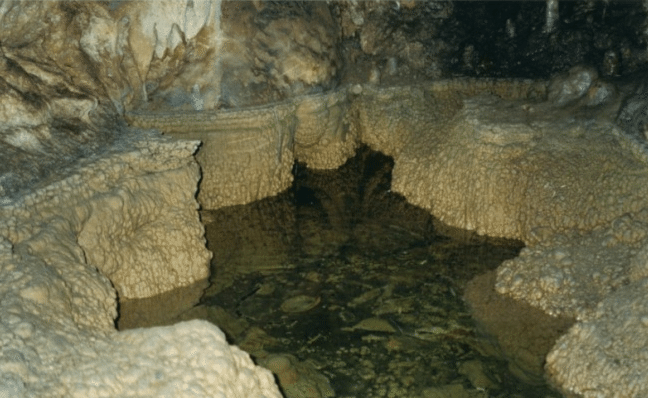 In Astypalaia, there are three renowned caves that the alternative traveller can visit.
The Negro's Grotto in the area of Vatses
In the Negro's Grotto one can see beautiful and unique formations of stalactites and stalagmites. The cave is part of the tradition of the island as it is widely mentioned in the various myths about pirates and the treasures they were hiding in there. The best way to reach the cave is by following the dirt road that starts from the town of Chora. You should leave your car there and then, continue on foot until you reach the cave which is right on top of the hill. Alternatively, you can access the area where the cave is found by taking one of the little tourist boats that make trips around the island, starting from Pera Yalos – you can definitely ask for this if you are also interested in viewing the sea route.
The Cave of the Dragon, in Vathi
Or otherwise the Dragon Cave. It is located on the northern side of the island, north of the church of Panagia of Thomas. Reaching the cave on foot is a little venturous, as the pathway is fairly dangerous.
Cave of Panagia Poulariani in Analipsi
The church of Panagia Poulariani is built on top of the highest mountain of the island, Kastelano. The rock where the church lies is said to be formed in the shape of Virgin Mary holding Infant Jesus in her arms.