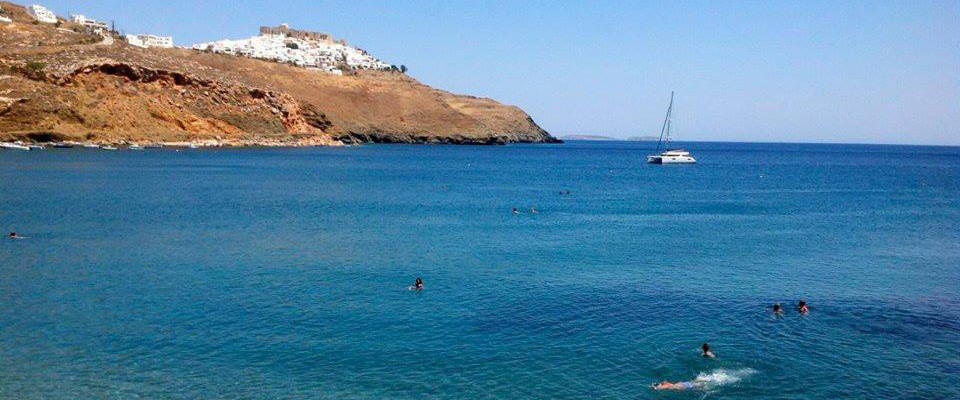 This is the largest beach in the area of Livadi and it is the most well-known and organized beach on the island with various bars, cafés and restaurants spreading along the seaside. The visitors can find deck chairs on the beach, but also abundant free space to place their towels and enjoy the warmth of the sun. The beach ends at a large rock that the children choose for their dives.
The whole town of Chora and the Quirini Castle are visible from Livadi. The area is suggested for night visits, as the view of the lights of Chora being mirrored on the clear waters is extraordinary.
There, you will also find boats to rent for your tour around the island.