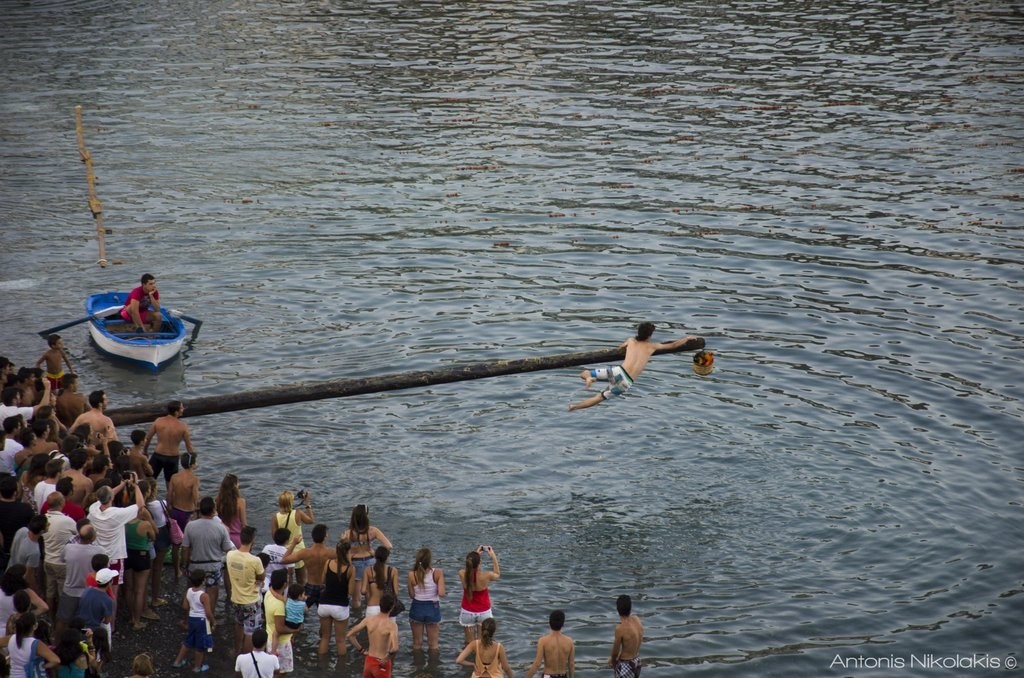 Koukania worth your watch if you are in the island. Is taking place every August 15 in Pera Gialos!
Yialos flooded with visitors and locals to attend and participate in this popular celebration that includes lots of games and participating youth of the island. feeding yogurt, pulling the rope, fights with eggs, "peteino", etc.
The "peteino" is pretty fan as you can see youngsters trying to catch a basket with a fake rooster at the edge of a column over the sea which is greased with grease to slide! Everyone end up in the sea, and the winner is this who will be able to pick up the cart!