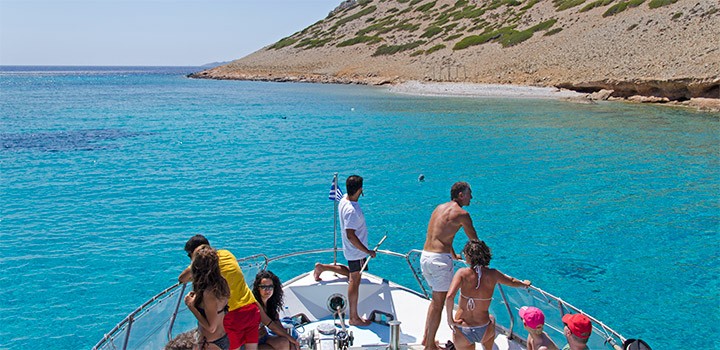 Astypalaia, with its rich coastline and the numerous islets around it, is a paradise for the lovers of the sea. Trips on small boats to these small islands and the remote beaches of Astypalaia are organized on a daily basis. The boats initiate their trip every morning from the port of Pera Yalos and head to the beaches of Vatses, Kaminaka and Agios Ioannis (1st tour). They also visit the islets of Kounoupes and Koutsomyti (2nd tour).
Private yachts – sailboats are allowed to anchor at any beach along the coast of the butterfly island and discover the uniqueness of this place! At the port of Pera Yalos there is a new marina with the capacity to accommodate and refit a great number of boats. Additionally, tourists are offered the option to rent a boat for further tours of their own choice.
Tips: If you wish to visit the remote beaches of Astypalaia and take a tour to the various islets around it, it would be wise to book a seat on a tourist boat a day before, as these little cruisers can only accommodate a certain number of people. In the pictures above, you can see some snapshots of our own visit to these sites!