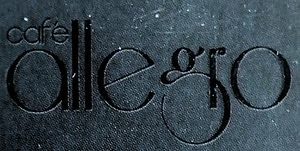 Contact Manager: Nikos Aggelis
Tel: (+30) 2243061055
Category: Cafe – Bar
Location: Livadi
Season: All Year
You are lying onto your relaxing sunbed, just on the beach of Livadi with crystal clear blue waters.
Your must stop: "Allegro ".
This small set up by the beach, serves hot and cold sandwiches made using good ingredients and lots of imagination.
The most successful variety is the New Yorker, a pastrami delicacy that includes spinach, mustard and fried onions.
The coffee is very good, and the milk is fresh from the farm as well as the eggs from grand father Aggelis.
The fashion entrepreneur Dora has reinvented herself as a sandwich entrepreneur. Allegro is a result of good heart and greek local products amalgament.
They serve real Greek sandwiches, just as they should be;
Hot outside and Cold inside. You can try delicacies such as the pochettes (cheese balls with honey) and tasty piadinas a sandwich, a salad or a crepe or even a juicy burger for lunch or dinner. So far, nothing new.
But for anyone who has never visited the Allegro what awaits you is a 'before' and 'after' experience. The sandwiches here come with real french fries in many different types and delicious combinations (try the Gòtic, which features chicken, avocado, eggplant).
The same goes for the crepes and the salads. The atmosphere is relaxed and the service is excellent. You have to taste even chilled beers in a great variety or their very trendy cocktails.
Surprising their waffles with four balls of a home made ice cream by a local production.
Dont miss it!
Reasonable prices , friendly people and a unique atmosphere!
This is "Allegro"